Fire Services
Protecting Life & Property
The standard of care for fire services is the protection of life and property. The duty of care is to ensure our firefighters are trained and have the proper equipment to fulfill these requirements.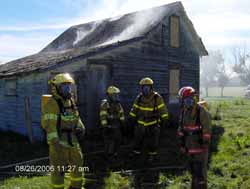 Fire Departments
The County of Wetaskiwin includes 5 fire protection areas, which are serviced by 6 different fire departments:
Buck Lake / Alder Flats Fire Department
East / West Millet Fire Department
Mulhurst Bay Fire Department
South Pigeon Lake Fire Department
Wetaskiwin Rural Fire Department
Winfield Fire Department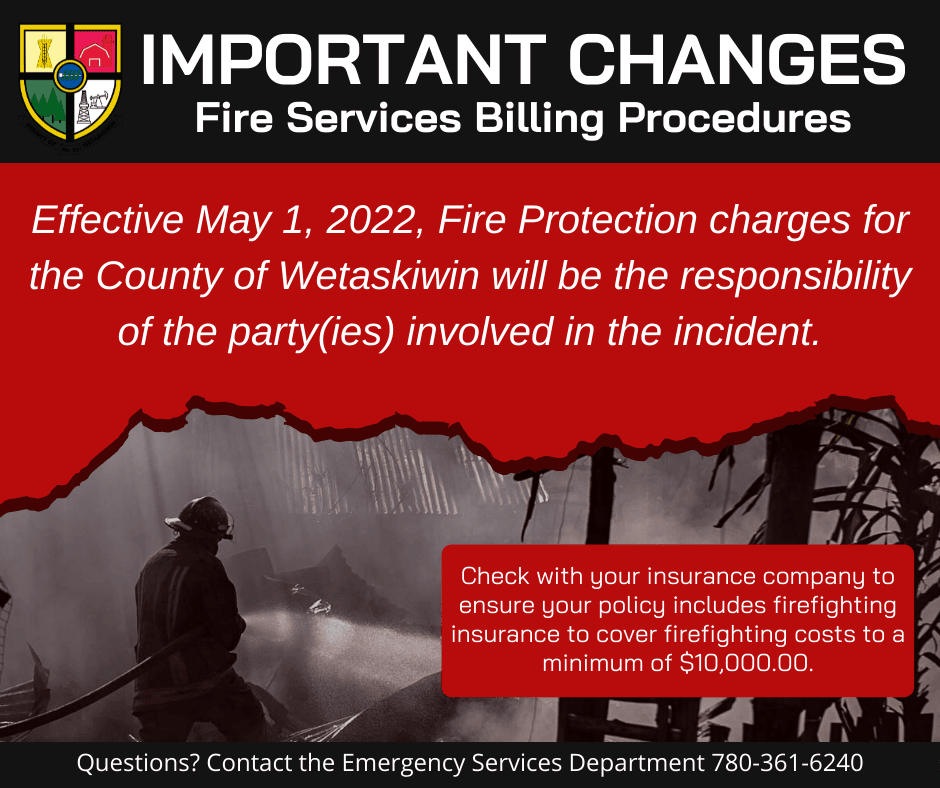 Capital Equipment Upgrades
All of the fire departments plan and upgrade equipment on a yearly basis; these capital upgrades and new purchases are planned on a 5 year basis. Funding is established with a fire zone mill rate in each
Fire Protection Zone (PDF)
.
Administration & Funding
County fire protection is provided by a cross section of both County departments and agreements for service with departments in other municipalities. The departments are administered by a Board of Directors. In addition to capital costs which include new fire halls, equipment and fire trucks, the County provides an additional annual operational fire grant to each fire department.
User Fees
Effective May 1, 2022, County Residents will be charged for costs related to fire protection up to $10,000 provided that the incident was not cause by gross negligence or in contravention of the Fire Services Bylaw. If gross negligence or contravention of the Bylaw is confirmed, the party responsible will be liable for the entire cost of the incident. Charges for Fire Protection Services will not be billed in the event of medical first response
Residents should check with their insurance provider to ensure that their policy includes firefighting insurance to cover firefighting costs up to $10,000 at a minimum.
These charges are authorized by the
Fire Services Bylaw
.